by Jan Goff-La Fontaine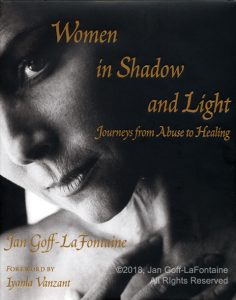 Women in Shadow and Light: Journeys from Abuse to Healing–which won the Independent Publishers' Book of the Year Award–offers an intimate glimpse of forty women—ages nineteen to ninety-five—who found the courage to triumph over trauma. Photographs combine with text to portray the essence of each woman's journey from the violence of sexual and physical abuse to transformation and healing. Read more….
---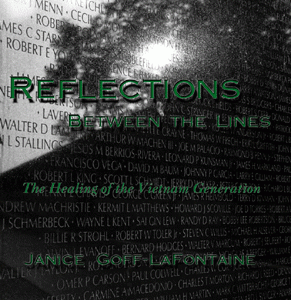 Reflections—Between the Lines: The Healing of the Vietnam Generation are the stories of every man and woman who returned from Vietnam. They came back alive, but many were physically, mentally and spiritually wounded. The fifty-five men and women whose words and photos fill these pages had the courage to bear their souls, knowing it would stir up old demons. Read more ….