My background in social work draws me to subjects where I can utilize art to focus on social issues, and highlight the positive and enduring qualities of the human spirit.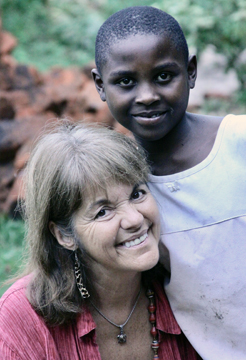 Jan is an award winning photographer and author whose work has been exhibited in museums and galleries nationwide. Her book, Women in Shadow and Light: Journeys From Abuse to Healing, was awarded the Book of the Year in Women's Issues by the Independent Publisher's Association.
With the #metoo and #timesup movements sweeping through every industry in contemporary America, and conversations on sexual abuse and violence against women finally in the public eye, LaFontaine's work provides a glimpse into the lives of women who have chosen to move beyond being sexual assault victims and place the focus on healing, for themselves and others. These images were a collaboration between the survivors themselves and the photographer, allowing them to regain a strong sense of self. LaFontaine's project, and the healing that comes from it, continues on college campuses across the nation
She has photographed in Africa, South America, Mexico and Southeast Asia, often working with non-profits whose mission, like hers, is to help empower women and girls. Jan has helped hundreds of women discover a new vision of themselves through creating with them portraits that express their beauty and strength, as well as their personal proclamation of hope, healing and transformation.
"My photography shoot with Jan was a transformational healing, and the
portraits in her book reflect every woman's reclamation of her body and her
beauty."—Katie